16 tags
22 tags
14 tags
22 tags
16 tags
20 tags
15 tags
9 tags
12 tags
10 tags
15 tags
15 tags
16 tags
Watch
It's another new episode of 'Fanticipation' with a new better, longer (faster, stronger) interview with 'The Vampire Diaries' Ian Somerhalder! Somerhalder talks the show, the creative process, and his new foundation The Ian Somerhalder Foundation. It's 10+ minutes of pure Ian love, check it out and let us know what you think!
11 tags
10 tags
14 tags
13 tags
10 tags
15 tags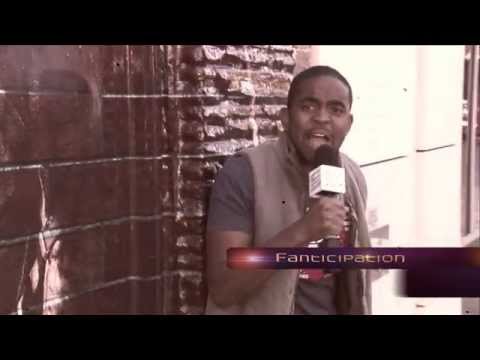 19 tags
Watch
Oh goodness, last night's hour long season finale of 'Suburgatory' brought out ALL the feelings! Thankfully, series creator Emily Kapnek was on hand to help fans parse through their emotions and answer all your Chatswin related questions on Twitter with #AskSuburgatory. We've got the full re-cap of tweets on everything that happened last night from the awesome playlist to...
10 tags
11 tags
11 tags
7 tags
16 tags
Watch
Young Ms. Carrie Bradshaw of 'The Carrie Diaries' may be different than the Ms. Carrie Bradshaw of 'Sex and the City' but that doesn't mean there aren't any similarities. NY Mag's Vulture highlights the 25 callbacks (or are they technically forwards?) between the two Carries. t There may be some discrepancies in story line but there are things that are...
9 tags
8 tags
7 tags
7 tags
9 tags
Watch
Sue Heck as Cher Horowitz?! The Hollywood Reporter's got the audition that coulda, woulda been (even if Eden Sher was 4 when the film came out)! Watch the lovely Sher audition for the role and compare/contrast how different Heck and Horowitz's high school experiences were* with new episodes of 'The Middle' Wednesday nights 8/7c on ABC. (*Very Very VEEERRRY different)
14 tags
9 tags
7 tags
9 tags
8 tags
7 tags
9 tags
15 tags
#AskCarrie Recap
What a night! The cast of 'The Carrie Diaries' spent last night watching a new episode and live tweeting #AskCarrie with their fans, and we've got a recap of all the best tidbits! Think you missed something cus you were too busy reading, watching, AND tweeting? Don't worry, the CW's got you covered with the entire ep (and more) available for streaming on the CW...
12 tags
Misha! Misha! Misha!
I don't think the feathers to the offices campaign was what saved the angel, but it does look like i'm going to be a regular for season 9. February 25, 2013 The angel Castiel will be back for good in season nine with the Brothers of House Winchester. We're looking forward to what will DEFINITELY be a season full of mischief (both on and off screen). We can't wait! ...
13 tags
9 tags
21 tags
13 tags
Watch
It's a new episode of 'Supernatural' tonight and we're using Vine to give a quick glance at what's coming up for our men Winchester! Sam just wants to give their surprise guest belly rubs, but Dean's not so sure… Find out what kind of sorcery is lurking in their cabin tonight 9/8c on The CW!
14 tags
15 tags
9 tags
9 tags
7 tags
8 tags
6 tags